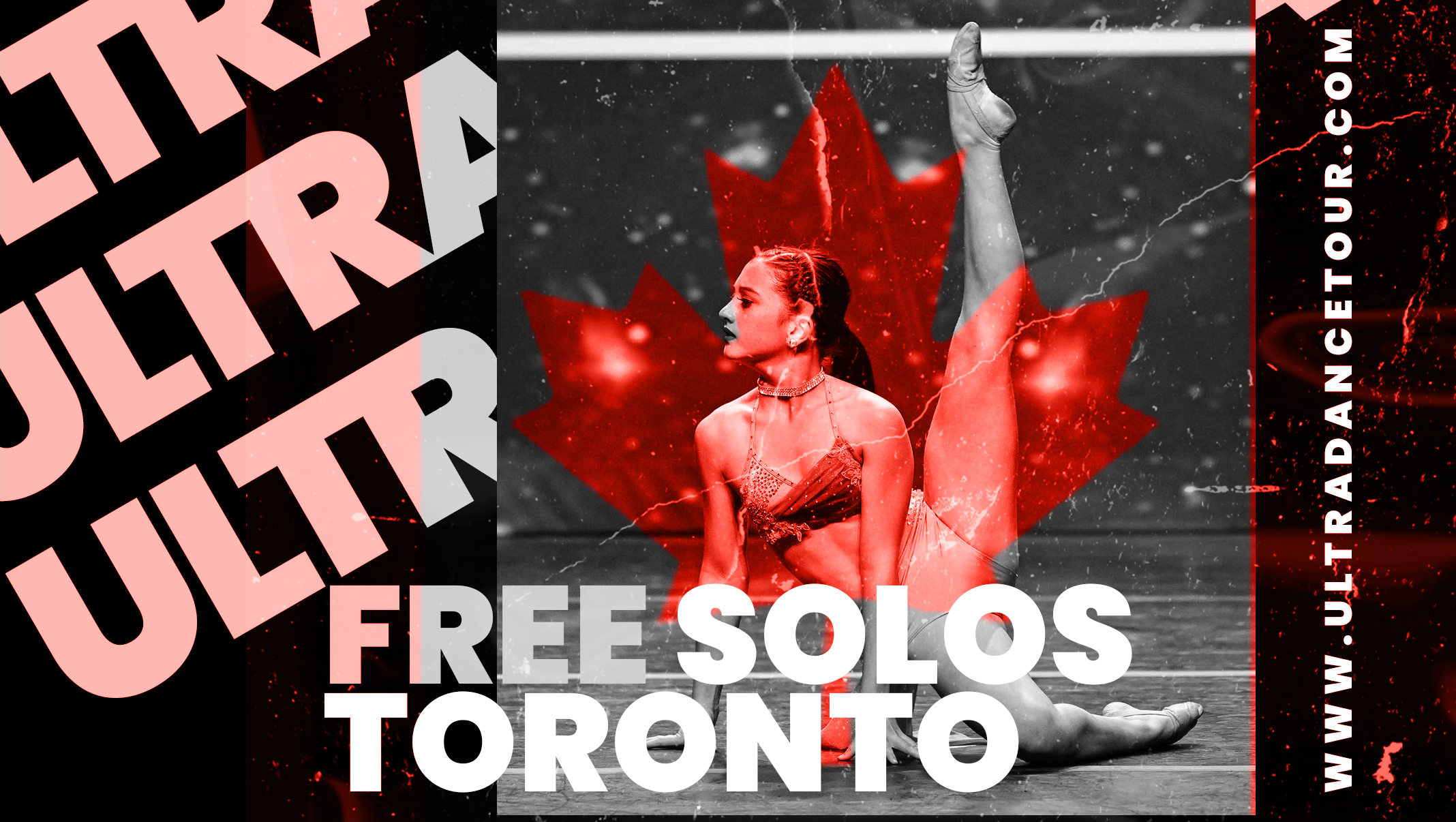 Attention all dance studios! The Ultra Dance Tour (UDT) is thrilled to announce our first-ever Canadian As the Ultra Dance Tour (UDT) makes its much-anticipated leap into Canada, we're rolling out more than just the red carpet. At our inaugural tour stop at the iconic John W.H. Bassett Theatre in Toronto, UDT is excited to offer an exclusive gift to the dance community – free solo entries for all participating studios*. From April 5-7, 2024, Toronto will become the pulsing heart of dance, and your soloists can shine without the barrier of entry fees. This is not just a competition; it's a celebration of passion, talent, and the vibrant dance culture of Canada.
UDT Canada: A Landmark Event
Join us as we debut in one of the world's most culturally dynamic cities, Toronto. This is more than just a first stop; it's history in the making. We're inviting dance studios from across the nation to become part of this landmark moment in Canadian dance history.
Free Solos: Center Stage Awaits
In a display of our commitment to dancers and studios, we're providing one free solo entry for each studio registered for a group performance. This is your dancers' chance to captivate an audience, express their unique artistry, and take their performance to the next level, solo!
How to Claim Your Free Solo:
Register your group: Confirm your studio's participation in any group category at our Toronto event.
Spotlight your soloist: Select your soloist to seize this complimentary opportunity.
Prepare to shine: Dedicate your focus to perfecting your performance – leave the rest to us.
The Ultra Experience:
At UDT, every dancer steps into the spotlight with state-of-the-art production values, transparent scoring, and live feedback from top-tier judges. This is your opportunity to experience the Ultra difference, where dancers are celebrated as the artists and athletes they are.
Why UDT Toronto is Unmissable:
State-of-the-Art Stages: Perform on a stage equipped with professional-grade sound and lighting.
Instant Recognition: With our instant scoring system, accolades are immediate.
Judges' Insights: Live commentary from judges enriches the performance experience.
Celebrate Artistry: Free solo entries mean more opportunities for dancers to express themselves.
The stage is set, and the spotlight is ready to shine on the exceptional talent that will grace the Ultra Dance Tour's first Canadian event. With our offer of free solo entries, we aim to celebrate the art of dance and those who dedicate themselves to it. So, mark your calendars for April 5-7, 2024, and prepare for an experience that will leave you inspired, applauded, and absolutely unforgettable.
* One free solo for every group performance registered. Please email meghan@dancekar.com to redeem this offer.